Sustainability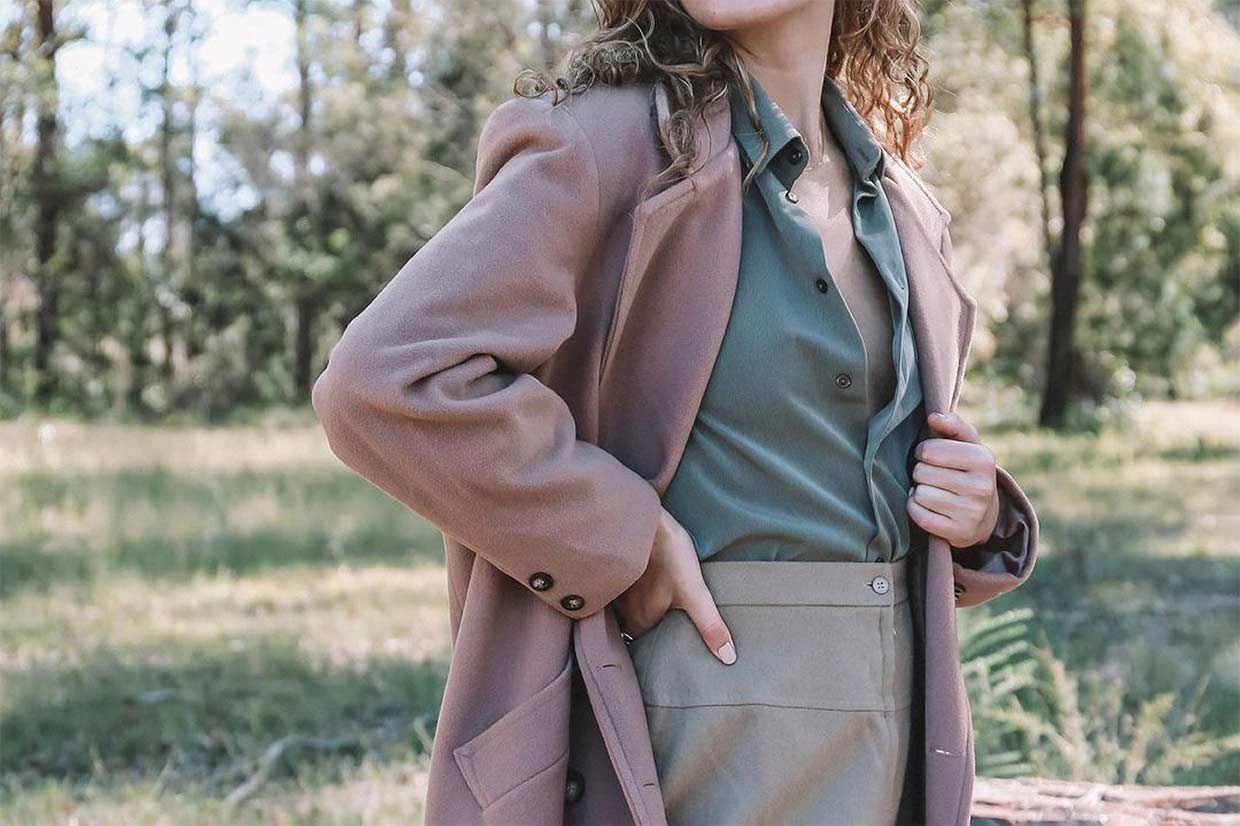 ONE HUMAN'S TRASH, ANOTHER HUMAN'S TEXTILE TREASURE
FOXGLOVE FABLES
Launched by sisters Tia and Shani in 2020, Foxglove Fables is a lovingly curated collection of handmade, classic pieces – each with a story behind them.
Presented in monthly chapters with whimsical names like Huckleberry and Edelweiss, Foxglove's long-forgotten pieces include clothing, handmade homewares and accessories that have been chosen with the purpose of evoking a bygone time or experience. Their most recent collection, Blackberry Lane, is a prime example of this. It's influenced by the sisters' childhood spent in the Macleay Valley on the Mid North Coast; living in a round back timber home built by their father, surrounded by bushland, chooks, their mother's colourful knitted sweaters and squiggly gums.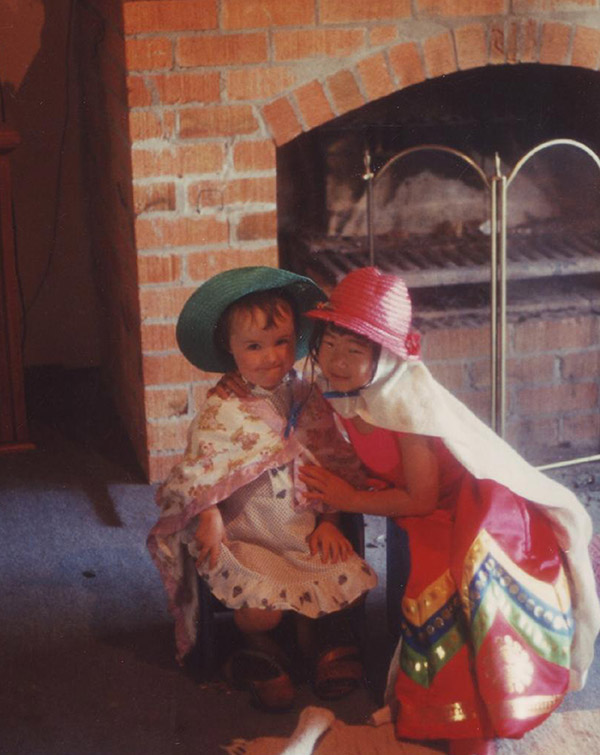 "Growing up on the Mid North Coast on acres near the beach, you don't really understand until you leave what a gift it was. Our mother was always drawn to wood, natural fibres, textiles and ceramics. Our grandmother had impeccable, classic taste. Our father has always been a maker –- from shaping surfboards to building the house we lived in. There was a strong connection with the place, with family and the feeling of coming home."
Tia and Shani have fond memories of their grandmother entertaining them with tales of her jewellery and handmade evening gowns. "Every piece had a story behind it – whether it was a watch she purchased after receiving her first paycheck, or a pair of earrings bought as an apology from our grandfather. There was always emotion and history there. Her paintings, jewellery and clothing held so much value because of the lives they had lived." It's memories like this that inspired the sisters to create a business that breathes new life into pieces with a past.
They hope that Foxglove Fables helps people to "fall back in love" with handmade pieces that have enjoyed a rich and colourful life. It's a strongly personal business that provides an avenue for Tia and Shani to work together, combining their diverse talents and passions alike.
Tia, a photographer, tends to the creative side of the business while Shani (with a finance background) takes care of the admin elements. They join forces to curate each personally meaningful collection – sourcing pieces via artists, thrift shops, auctions and the Foxglove community.
The sisters' ultimate goal is to showcase more artworks by local and international creatives and create their own pieces, championing tailors and hand-makers within the clothing industry – to promote the slower, more mindful manufacturing processes that have infused the vintage pieces they love with beauty, quality and durability.
"It used to be possible to buy a jacket that would last long enough for people to hand down to their children," Tia says. "We want to contribute to steering the manufacturing process away from mass production and back to practices that create quality pieces and benefit the makers."
BEEKEEPER PARADE
Did you know that 13.1 million tonnes of textiles go to waste each year? That's an unfathomable amount of good materials being thrown away. The good news is that BeeKeeper Parade takes a portion and upcycles them into durable and stylish bags and accessories – to date they've recycled over 22 tonnes!
This business started with a brother (Koky) and sister (Sophia), and a joint dream of quality education for all, following their plight growing up in Cambodia. Sadly, the family was struck with tragedy when Sophia passed away on the 15th of August 2012, after an 18 month battle with cervical cancer. But Koky made a promise to Sophia to carry on pursuing their vision – a commitment to "assist the children of Cambodia; initially building schools, and now supporting the schools resources by developing a stationery business to fund their education."
Starting as a social enterprise with funding of just $1000, BeeKeeper Parade have successfully raised $75,000 in crowdfunding since their launch in 2012. The money has gone to building the 'Sophie Saly School' in Cambodia, opening their first permanent store in Melbourne in 2018 and just last year launching their online store and warehouse.
So what about the products? Well, BeeKeeper Parade are not ones to shy away from colour and print. Their designs are bright, colourful and full of sunshine. Maybe that's why they're named BeeKeeper – like a honeybee drawn to a flower.
They fondly call their team the BeeKeeper 'Hive' – LOVE – and their mission statement is one we can all look to with admiration: "Our mission is to create products that change the world, do no harm to the environment, nourish and support the people and animals that dwell on our planet, to seek solutions to our environmental crisis, to use business to inspire people to consume less, to do more and BEE MORE and to support BabyTree Projects in its fight for quality education for all children."
FASHION FOR THE PLANET
There are so many ways we can reduce textile waste. Whether you organise a clothing swap with your friends, donate unwanted goods to charity or make more conscious choices – such as purchasing from businesses like these, or looking at your own business and how you can help look after the planet in the work that you do.
Learn more about Foxglove Fables and BeeKeeper Parade.