Lifestyle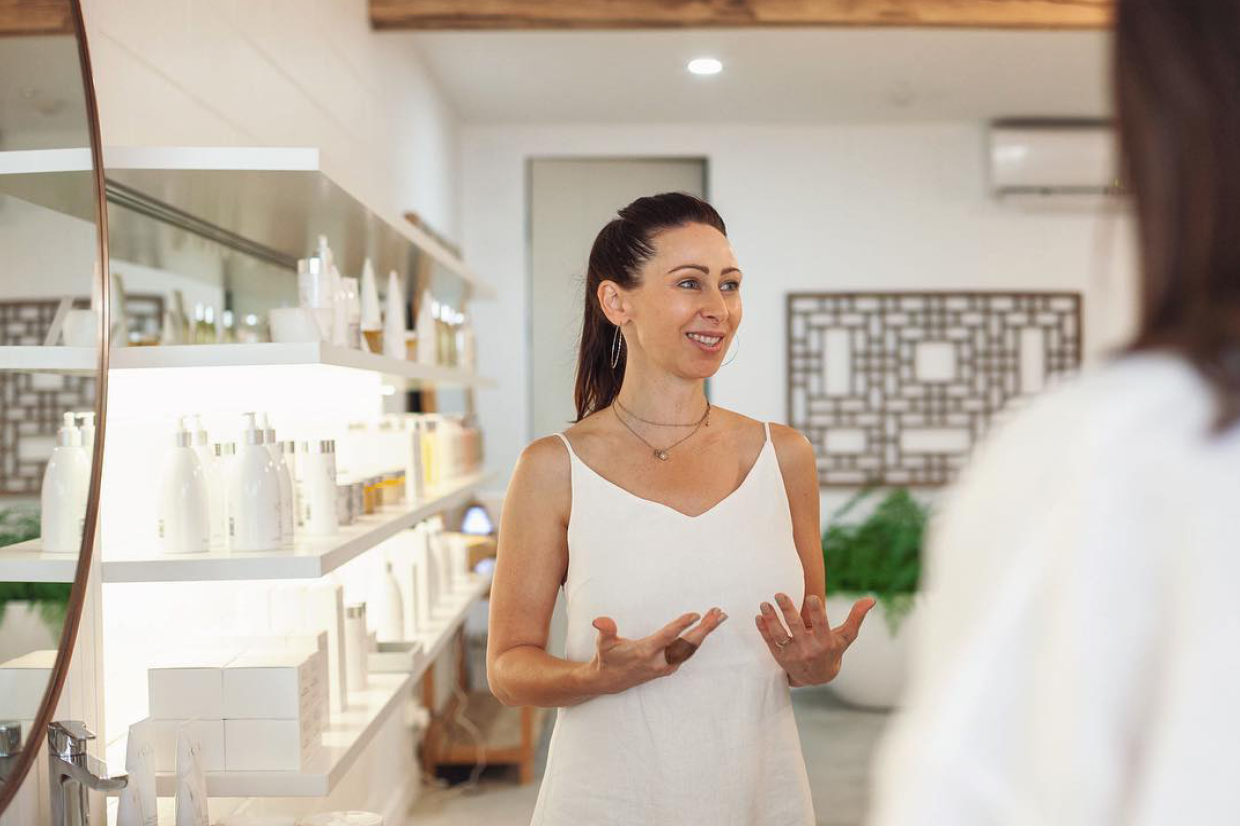 HOW A BUBBLE BATH CHANGED THIS COUPLE'S LIFE FOREVER
Based in the Blue Mountains, just two hours from Sydney, is one of Australia's most iconic organic spa brands – iKOU. Run by Australian couple Naomi and Paul Whitfield, the brand is on a mission to encourage Australians to add a touch of blissfulness to their everyday lives.
"Our journey began in a flower petal bath in Ubud, Bali," the couple explains. "It was a moment that touched our lives forever and inspired us to create a brand that encourages daily rituals to bring the holiday feel into everyday life… moments to rest, relax, restore."
They asked themselves the question that many of us have asked whilst on holiday. "Why is it that when we're away we do all these beautiful things for ourselves, but when we get home we feel we don't have the time?"


FROM BUBBLE BATH TO BUSINESS
It was a lightbulb moment for the couple, who returned home to the Blue Mountains with the promise to create conscious moments of rest and relaxation in their everyday lives.
"Lighting a beautiful candle, taking a hot bath, or even just sipping on an uplifting herbal tea," they explain. "These seemingly small things have the power to make such a big difference to your outlook on life, and we wanted to inspire others to do the same."
That was over 10 years ago, and the seemingly simple premise changed their lives forever, leading to the creation of iKOU, an organic beauty and spa brand.
@ikouinspire

@ikouinspire

@ikouinspire
It took six months to research ingredients and create the brand, which was made easier by the couple's previous experience working in spas and Paul Whitfield's previous career as a graphic designer. The Japanese-inspired company name came early on, and was inspired by searching for Asian verbs meaning 'to rest' or 'to relax'.
Another easy decision was to go organic. Both had suffered from severe eczema and natural and organic ingredients was an obvious choice. You'll find iKOU's products packed with native Australian ingredients including lemon myrtle and Kakadu plum.
As well as being kind to the skin, being kind to the planet also drives iKOU's every decision. "Our product development always stayed true to our personal passion for the protection of animals, the environment, and being a business that benefited others," they explain. "We sourced and researched the impact of our ingredients and methods of production to ensure iKOU was an ethical and sustainable business from the start."


DEALING WITH ORGANIC GROWTH
The brand grew phenomenally from the very beginning. Shortly after launching at a trade fair in 2008 the Australian Geographic chain of shops ordered 1.5 tonnes of bath salt, 2000 candles and 2000 massage oils, to be delivered within a week.
This organic growth hasn't slowed down since. iKOU is now sold across Australia through their own retail stores, online, and through partnerships with spas nationwide and internationally including Park Hyatt Sydney, The Byron at Byron, Pullman Vie Spa Port Douglas, Palm Cove and Bunker Bay, Emirates One&Only Wolgan Valley, and Six Senses Maldives
@ikouinspire

@ikouinspire
IKOU'S ADVICE FOR OTHERS
Speaking to Professional Beauty magazine, Naomi Whitfield has plenty of advice for others who want to embrace their own journey into business.
"Ensure you are ready for the journey; it's a long term commitment," she says. "Trust your instincts and ignore the doubters; if you believe you can do it, you have the power to achieve anything you want. Also know your target market – who your customers are and also who they aren't, and stay true to this. Getting the right people who support your vision, is crucial, then get your systems right. Even the best systems will fail with the wrong people. Remember to celebrate your achievements along the way. And finally, the philosophy of "rest, relax, restore" will keep you motivated and everything in perspective. If ever it feels too much, you possibly just need a hot bath and a good night's sleep!"
Well, we have to say, that's a philosophy to live by. Now, if you don't mind, I'm off for a bubble bath…