The Business of Family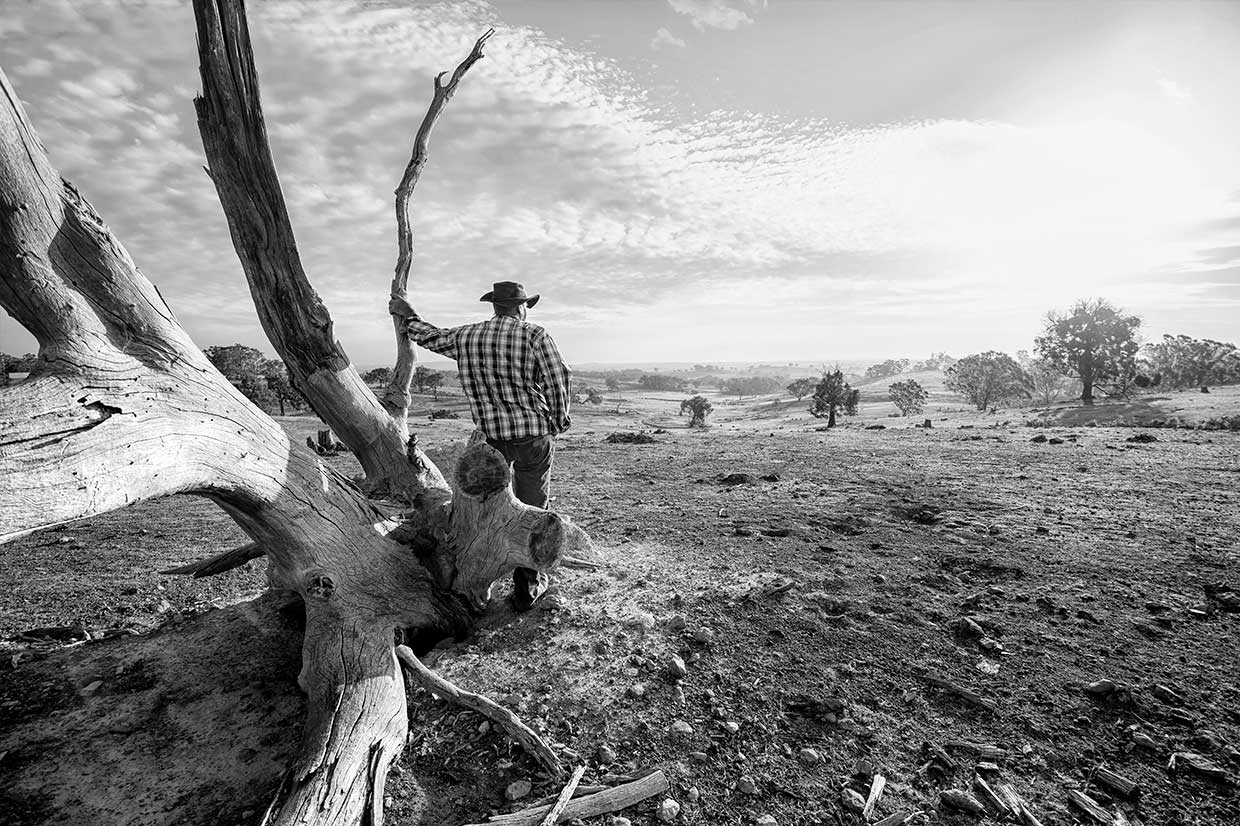 HOW INSTAGRAM IS HELPING FAMILY BUSINESSES AMIDST THE BUSHFIRES
Instagram is proving to be a valuable tool in helping family businesses impacted by the devastating bushfires; with initiatives EmptyEsky and Buy From the Bush encouraging Australians to spend their money where it's needed the most.
The recent bushfires have been some of the most devastating in Australia's history. But one good thing that has come from this devastation is the outpouring of support from every corner of the world, as people work hard to help those affected.
One of the initiatives that Brands of Kin has been following closely – is Instagram account EmptyEsky. Encouraging followers to support bushfire-impacted businesses, by shopping local.
EmptyEsky says; "We are all so devastated by the disastrous amount of damage caused by the 2020 bushfires. Not only has there been a huge impact on our agriculture but the local economy has also taken a huge hit, especially small businesses. This is the time of year that tourism businesses make their money to survive the quiet months of winter. And the bushfires have made it impossible for them to generate a living.
EmptyEsky is an initiative to stimulate the local economy by encouraging all Australians to visit a local bushfire-affected town, with an empty esky and invest into the businesses by filling up their eskies with local produce and goods."
Established by three Melbourne friends, Erin Boutros, Eleanor Baillieu and Elise Mason, the Instagram page – which was only set up on the 6th January – already has over 20,000 followers.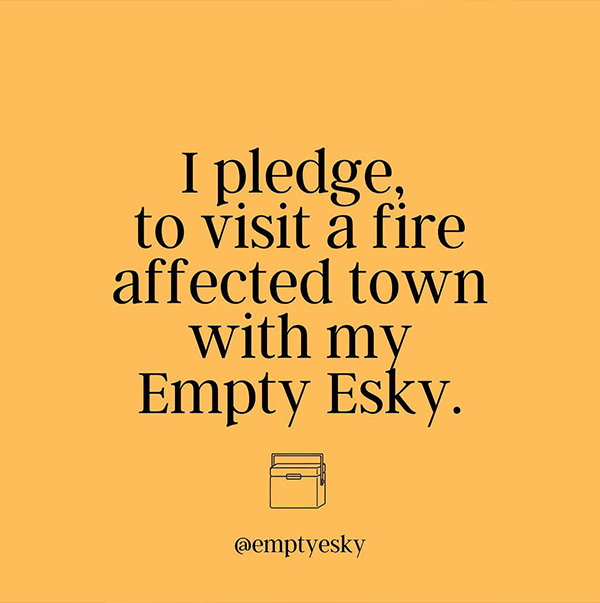 RAISING FUNDS FOR FAMILY BUSINESSES
"We just wanted to see what we could do for local businesses and the local economy," Eleanor told Yahoo News Australia. "It's a long-term solution. Businesses are still open but tourists have left the areas and businesses are impacted."
As well as profiling impacted businesses, the page also features challenges to help small companies – many of whom are family owned – generate revenue. One such company is the Alpine Sauce Co, based in Bright, Victoria.
The Memphis style BBQ sauce is the brainchild of Chicken Shop Bright which had to close its doors due to next-to-nothing footfall. With online orders of the sauce the owner's only remaining revenue stream, EmptyEsky put a call to action on their platform which resulted in over 100 online orders placed in just 24 hours.

Other businesses that have been profiled include mother/daughter restaurant Queen Street Eatery in Berry, on the NSW South Coast. "Bushfires have caused very low foot traffic in Berry, and this has severely impacted Bec and Louise's business," says EmptyEsky. "They have taken a massive hit at no fault of their own, with a drop in customers since the fires started."

THE EXTRAORDINARY POWER OF SOCIAL MEDIA
The EmptyEsky project has similarities to another campaign 'Buy from the Bush'. The platform was established to help businesses in rural communities impacted by the drought. Again, many of the businesses are family owned and the platform – and its 204,000 followers – provides support to those who need it most.
A recent post – which garnered over 5,000 likes encouraged followers to stock up on Remedy Gin from Reed and Co Distillery, also based in Bright. The family-owned and operated business – led by Hamish Nugent and Rachel Reed – and their staff were evacuated due to the fires, with online sales becoming their only source of income.
Just like EmptyEsky, Buy from the Bush is another example of the extraordinary power of social media to build communities that make a real, tangible difference.
It started just a few months ago on the 16th October 2019, as an Instagram account showcasing the beautiful things available to buy from rural communities facing drought.
The account called on city friends to look to the bush for their Christmas shopping and by doing so, invest in keeping rural communities alive through the drought. Seven weeks later it had over 130,000 followers and had increased rural postage figures by 40%.
Another source says that the campaign created over $2.3 million in revenue for drought-impacted businesses in its first six weeks alone.
Founder Grace Brennan is a mum of three from Warren, NSW. "I was very keen to feel helpful in what can often feel like a helpless situation," she told CEO magazine.
"Having grown up in Sydney, I was also really aware of how much people in the city want to show their support if given a chance. Everyone is taking it on and feeling responsible for sharing the message. I think it's a practical and simple way of showing that they care."