Just Between Us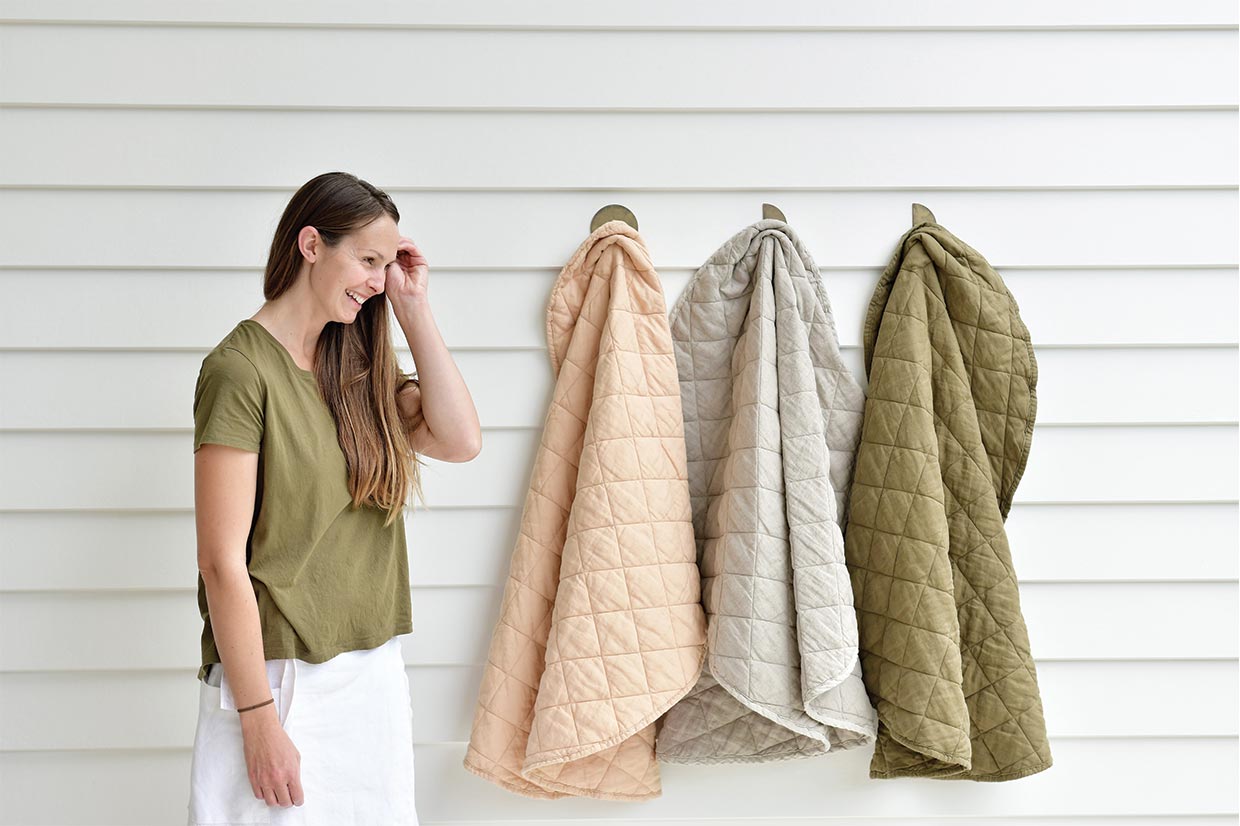 MEET THE DUO BEHIND THE ETHICALLY CRAFTED LINEN PLAY MAT BY WARREN HILL
At just one year old, Warren Hill is a baby in the world of family business. And, funnily enough – babies are their business.
As a young family with three children, partners Paul and Tori have spent the past few years seeking simple, quality baby products that they feel good about bringing into their home. As is often the way, through their own experience the idea for the project – Warren Hill, was born. They believe that beauty is in simplicity, and this is reflected by their singular product offering – a French linen baby play mat. There's a little more than meets the eye with these baby accessories though, designed in their hometown of Currumbin, the couple wanted to promote sustainability with every purchase. By partnering with trees.org, their promise is that for every mat sold, ten trees will be planted.
In this month's Just Between Us, we catch up with these two to talk about what it's like running a business with three little ones, what their hopes and dreams are for the future and how they're navigating the life of family business, with their regular family life.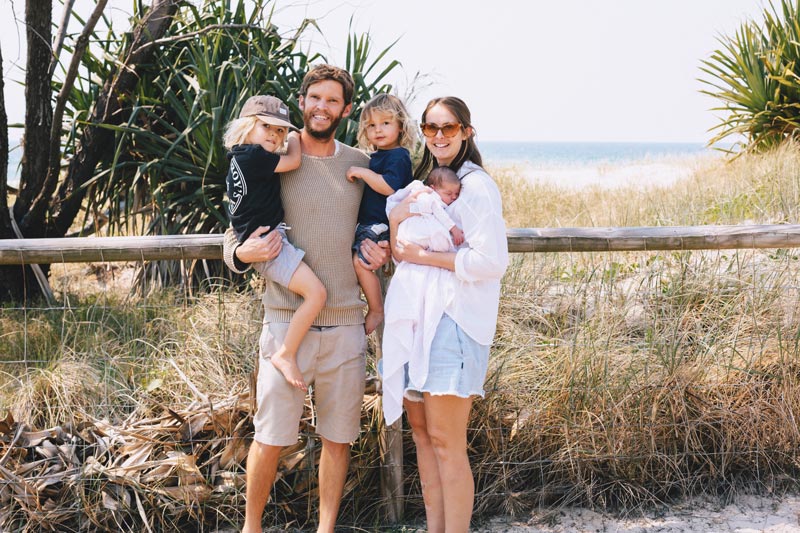 PAUL
Warren Hill is just a year old, so for the first few months we were figuring out our roles and responsibilities. We've intentionally tried to keep Warren Hill as simple as possible, as I still work full time in my day job and Tori is a full time mother – so Warren Hill is run during our 'spare' time. This year has not been so much about specific roles, but more about doing whatever it takes to make it work. My background is in design and marketing, Tori's background is in customer service, and we both get involved in the day to day running of the business. We're both currently working on new product development together which is a great joint project to have.
Tori and I both share the same values and commitment to our customers and that underlies everything we do. We don't run a profit first business, our decisions are not based on how to make the most money, but how can we give the most value and the best customer experience.
One of the biggest challenges to being partners with a young family running a business is finding time for the big picture conversations. Anybody with kids will know that finishing a conversation without distractions is hard enough, let alone strategic thinking. We've realised that blocking out that specific time to do so is important.
The goal with Warren Hill was (and still is) to be able to have control of our life and make work life fit around our lifestyle, rather than the other way around. Our advice to others would be to make yourself open to opportunity, also to ask for help.
We don't know what will come next… We have a product we truly believe in and values based on doing good for others, so we're going to put our heart and soul into it and see what happens!

TORI
Paul and I met (summer in England) about 15 years ago through mutual friends. We went travelling together on a round the world trip, but got half way through our trip and decided we wanted to give living out here in Australia a go. We never went home! Fast forward five and a bit years and we now have three children, Flynn four years old, Jaxton two years old and Lily who is just four months old. We are so happy we chose here to raise our children together and enjoy the outdoors as a family.
I've not yet found my 'routine' with our little ones, but Paul's so talented at web, designing and marketing [so that helps us delegate tasks]. I have experience in retail and customer service and we both share similar visions for creating new products. I'll also be working directly with manufacturers bringing our ideas to life but with the help of Paul's great artsy hand. We both chip in with the daily hands on tasks involved in keeping the business moving, like quality checking, packing, answering emails etc.
Paul's positivity and enthusiasm is what I love about him, and running a business with him. Even when I'm up to my eyeballs in nappies and tantrums and feel overwhelmed with running a business on top of our three children, he's so supportive and looks at things with a completely refreshing angle that clears my mind and makes me think wow we are in this together and we can do this.
I would say time is a challenge right now, so if I have a 'to do list' with lots of things on it then I get overwhelmed. I'm so lucky being in business with Paul, who has the calmest nature and literally can make anything seem ok.
We never planned to work together, but so far it's working so well and I think in the coming months we will both settle in to our job roles better, and feel Warren Hill progressing to where we want it to go.
Giving business advice is kind of like when you're a parent for the first time and everyone gives advice but we're all so different. For some working together as a family would be amazing and for others it might not necessarily work. I guess you don't know until you try.