Just Between Us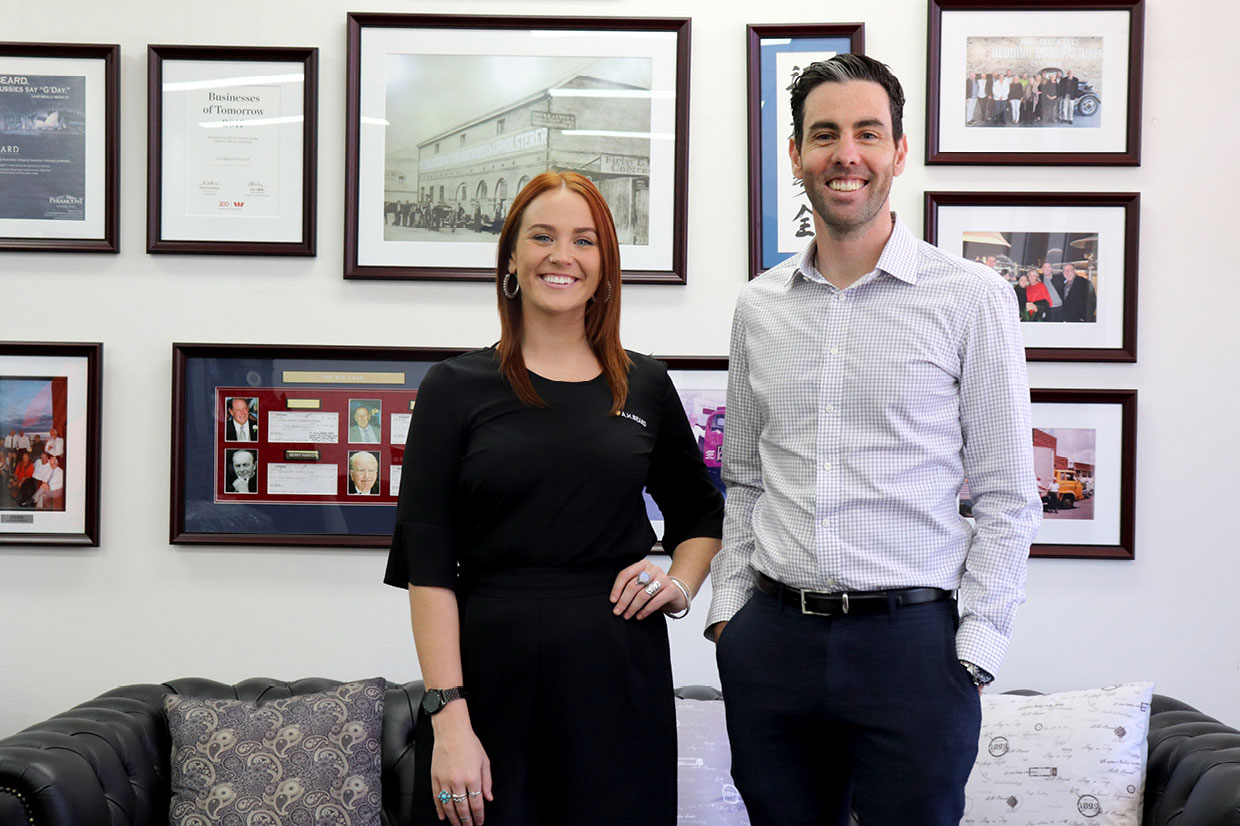 MEET THE BROTHER AND SISTER NEXT GENNERS IN FAMILY BUSINESS A.H. BEARD
A.H. Beard has been helping people get a better night's sleep for 120 years. The business started in a small shed in 1899, and now has seven factories across Australia and New Zealand, employs 425 people and produces 10,000 mattresses each week. In this month's Just Between Us, we catch up with Matt Beard and his sister Rachel Beard to find out what working in this highly-successful family business is like.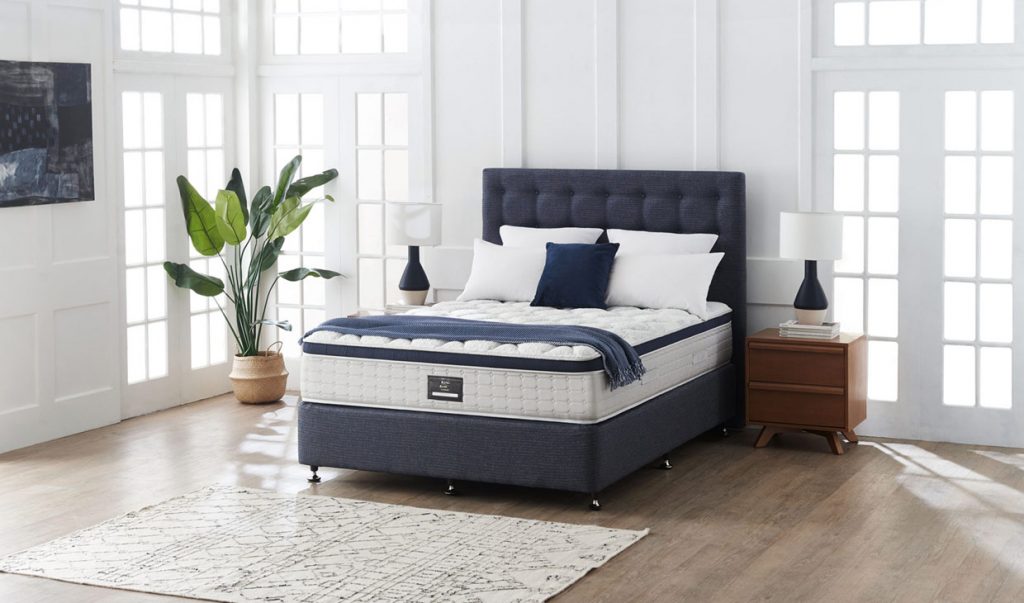 MATT
I started with the business back in 2009 as an apprentice building mattresses and platform bases. I worked my way up and currently oversee the operations in our New South Wales facility. Prior to joining the family business, I was an electrician and was planning to start my own business but decided to take up the offer of an apprenticeship with A.H. Beard.
Rachel is my younger sister. We work in two very different areas of the business; Rachel works within our education and development team, which provides our employees, our retail partners and consumers with information regarding our product, research, sleep advice, and supports the overall business.
Rachel and I talk daily regarding work and our lives outside of the business. As much as we try to avoid talking about work, we also gravitate back to it. It's because we both share the same passion about the business and the team.
Working within a family business can be high emotion, and you have to be able to address tough conversations and issues. However, it's also important to understand each other's intent, and what's best for the business.
One thing we are mindful of is that we are simply custodians of the business. Being part of the fifth generation, we are simply looking after it, and building the business to pass on to the next generation. We're always focused on the long run and not short-term gains. We want to continue to build on the business to make it stronger than it was when it was passed on to us.
My advice to other family businesses is to ensure there is complete clarity throughout the business and a clear understanding of the strategy and milestones placed to acknowledge if you are achieving your strategy. Ensuring that you are true to your purpose, values and commitment to your team. Put simply, know what you are in business for and what you do to add value to people's lives, both internally and external to the organisation.

RACHEL
I'm Rachel and I'm currently working as the Education and Development Coordinator at A.H. Beard. I'm very proud to be a member of the fifth generation of our 120-year old family business, and I'm passionate about our purpose, which is to 'improve lives through better sleep'.
My role involves educating on our products, highlighting their unique features and benefits, and how our products and our education about the importance of sleep, can help improve lives.
My role is part of our head office, or Group Education and Development department, where we are a support mechanism to our six facilities across Australia and one in New Zealand. Matt is the Operations Manager for our New South Wales office and our very different roles mean we can lean on each other a lot for ideas and insights.
Growing up, our family was, and still is, very close. In my family, we have Mum and Dad (Margaret and Garry), then Sally, Matt, Anthony and I. Being a strong family unit is something we all value and cherish. Matt has always been someone I can turn to, whether it's good, bad or ugly, I know with Matt I will always get honest feedback and advice. Being involved in a family business can be challenging at times and having Matt also working in the business means we can both relate very easily to what is happening during those times.
We have been working alongside each other now for nearly five years, and on and off for nearly 10 years, and our relationship at work is no different to any other time. Knowing so well how each of us works is so beneficial, even to the point of knowing what body language says – either 'come in, I am free for a chat' or 'come back later'.
I think when you are in a family business it is so important to put time and effort into building a strong family unit, and not just your immediate family, but the wider family too.
I always remember the De Dietrich family's presentation at the 2019 FBA National Conference. It talked about how a family business is like a castle, there is the Family Tower, the Enterprise Tower and the bridge in the middle representing Succession. You must value each tower and put time, effort and energy into each.
In terms of being a family business there are so many things to think about. What are you doing to strengthen your family bond? Do you have the correct business structures in place to ensure the enterprise is safe, profitable and planned for long term growth? And finally, what are you doing to ensure you have a strong bridge in the middle? What are you doing to ensure the succession of your family business for the next generation is smooth and successful? And underpinning all of that, does everyone know – communication is KEY.


@a.h.beard

@a.h.beard