Things We Love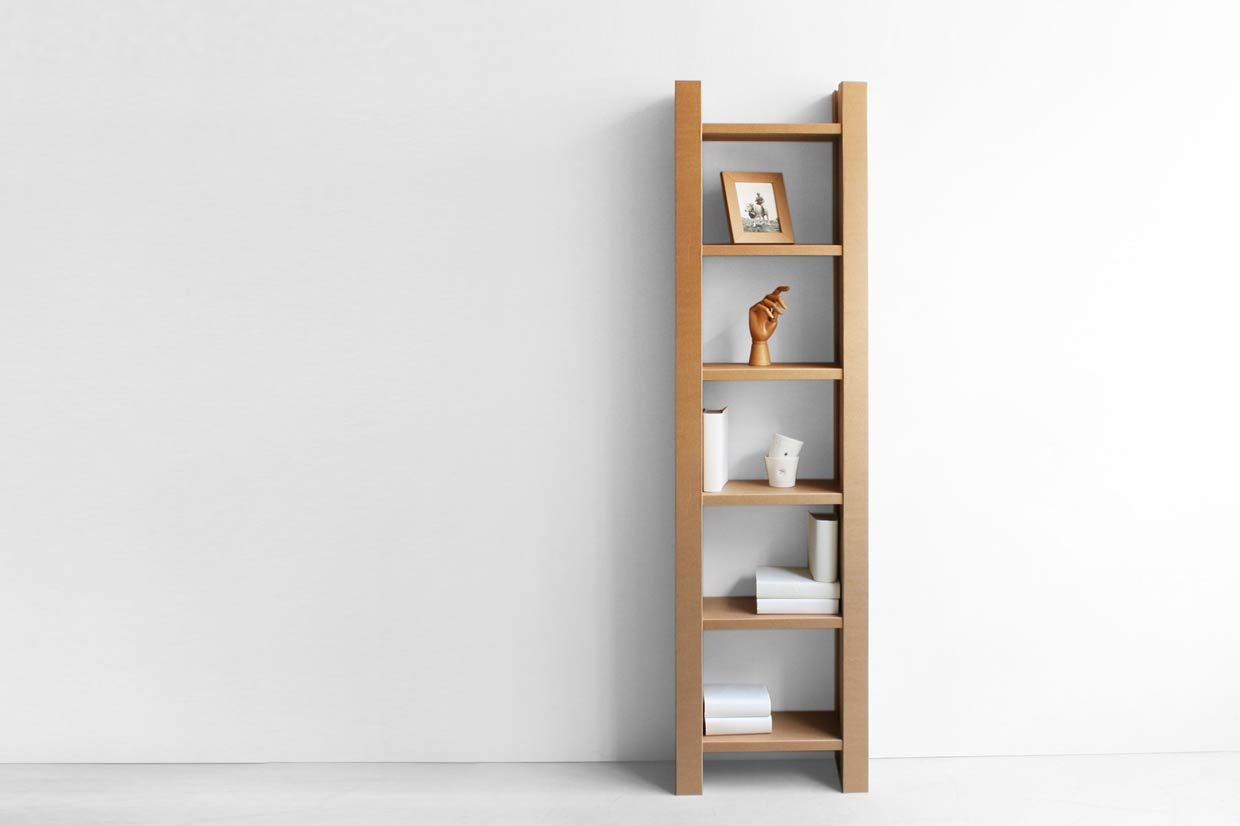 STANGE DESIGN
Cardboard: A product that we associate with packaging. We rip it up, flat pack it down and throw it in the recycling bin without a second thought. But what if we told you that cardboard itself is the sole material in the stylish furniture range of Stange Designs. Founded in 1985 in Großbeeren, Germany, they have grown from one humble stool to a full home furniture range and commercial enterprise.


THE SCIENCE BIT
The vision of Hans-Peter Stange and Mechtild Kotzurek-Stange, Stange Designs came to be "after a diploma thesis and some experimentation" around the flexibility, strength and lightweight nature of paper and cardboard. Strength you say? Well despite what you might expect, the Stange team have done their research and found that it makes for a sturdy material indeed.
Looking at the history of cardboard, the first innovation came from American, Albert L. Jones in 1871, who patented the idea of a corrugated paper web after being inspired by the 'plissé fabrics' in women's fashion. Using this knowledge and through 30 years of trial and error to find the strongest design, the company can boast that their beds will carry 20 people standing and their stools withstand a static load of 1000kg in the stack compression test. Pretty impressive!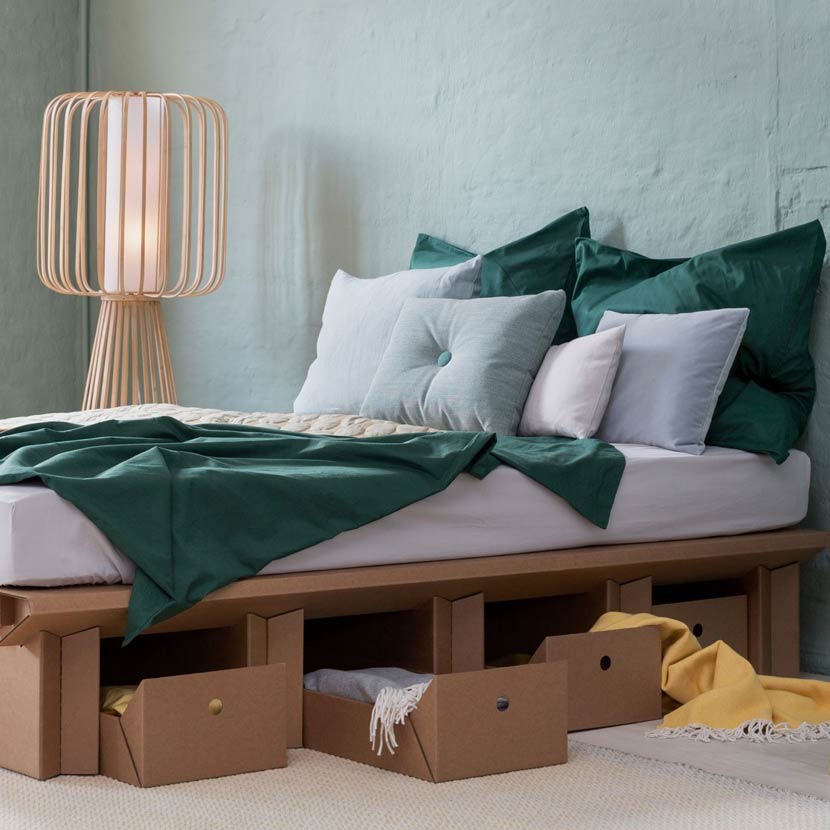 IT STARTED WITH A STOOL
Like most businesses, Hans-Peter and Mechtild started small with the creation of their first stool. To this day, they are proud that the stool symbolises the whole philosophy of the business – "an inexpensive, industrially manufactured commodity that anyone can purchase for little money." They use cardboard because it creates a sense of playfulness, fun design and quick experimentation; and that runs through the ethos of the whole business. From the moment they started researching cardboard, to today, they are constantly testing, analysing and innovating. Passionate about "getting to the bottom of things", for them that means going back to the knowledge of form, art history and extensive sketching in every prototype.
As well as their furniture collection, Stange Designs have worked with companies such as Faber-Castell – a family business themselves – and AUDI, in the exhibition space. And while we are talking creative, we have our eyes on their affectionately named 'WOLLY' sheep storage; perfect for adding some quirky character to any room.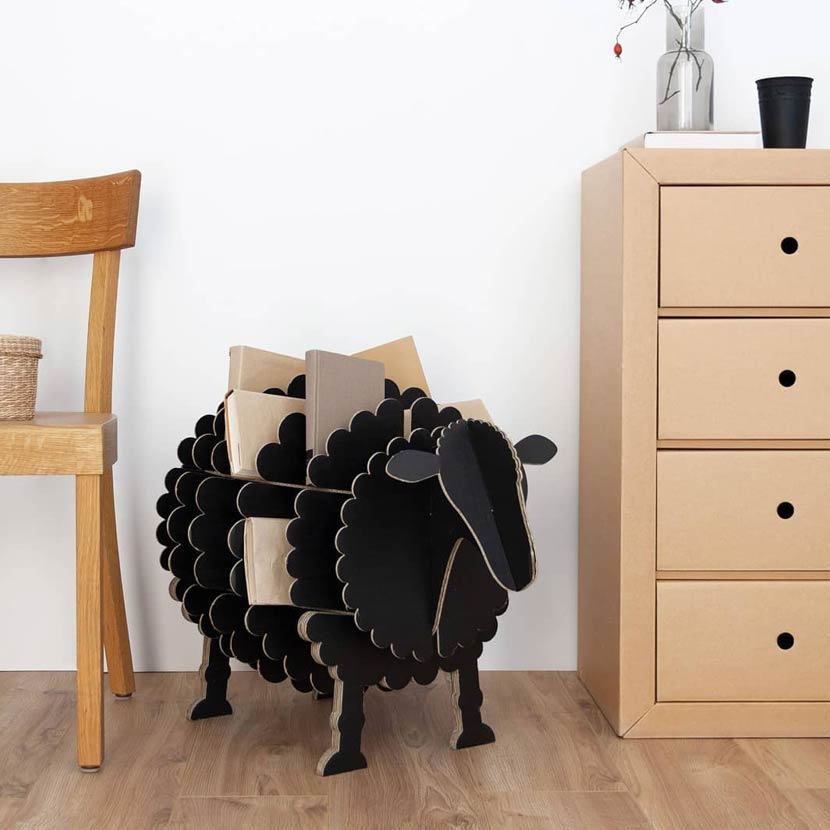 FLAT PACK IS THE WAY OF THE FUTURE
Though 'flat pack' may spark nightmares of IKEA instruction manuals, we are pleased to say that Stange has a simpler approach (not that we don't love solving the puzzle of flat pack furniture). With property prices on the gradual incline, we definitely know the feeling of getting savvy with space in the home. This option conveniently allows you to take apart, store and rebuild several times over. Has moving house ever sounded simpler? Plus with working from home becoming the long term reality for many, their desks are a solution to create a home office on a budget while not compromising functionality.
And it just gets better, because when you decide it's time to say goodbye "you can part with it without regrets: the material is 100% recyclable and becomes new paper, new corrugated cardboard and new stools in the paper cycle." Time to get shopping!