Things We Love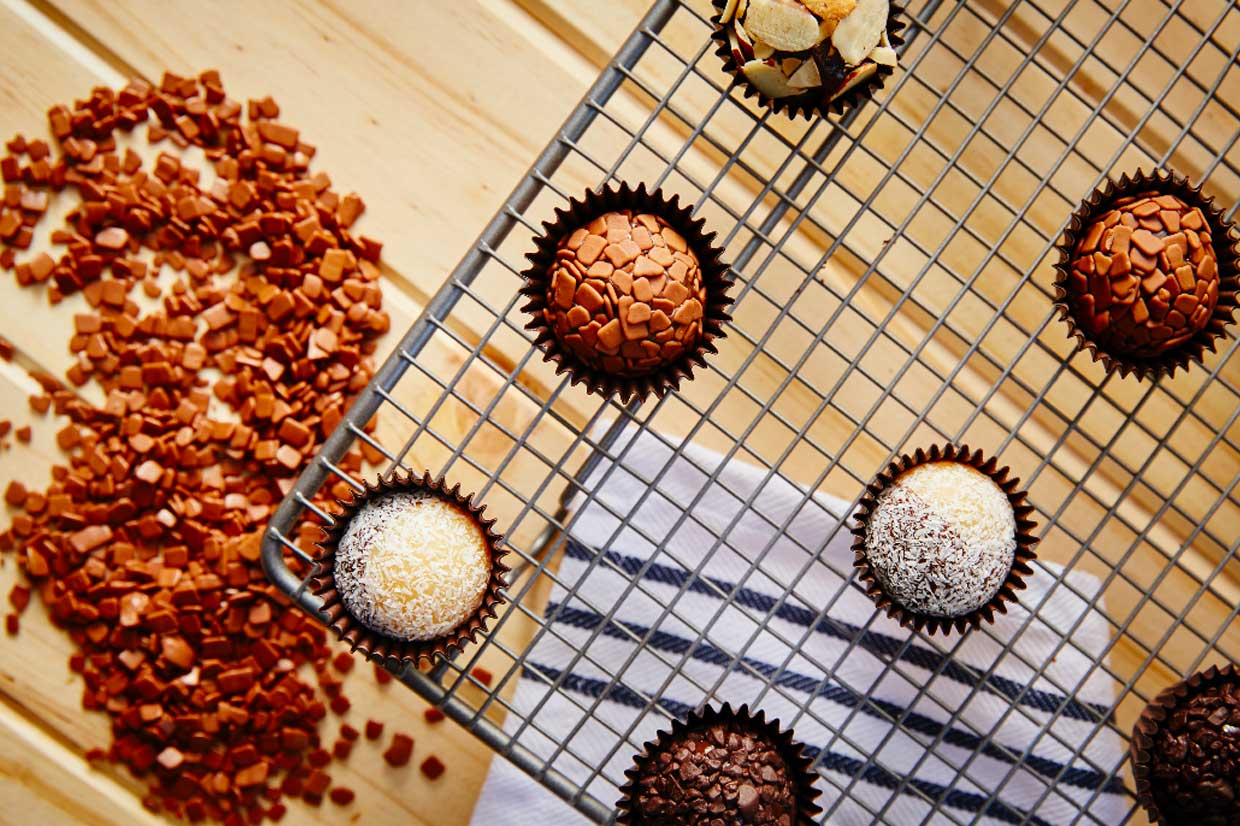 SWEET STONE
So, the festive season is officially over and you've had a whole month to recover from your Christmas food-induced coma. You've all vowed never to eat sweets again, to steer clear of those festive beverages for a while, and have probably attempted to establish an exercise regime for 2020. Maybe some of you have even been diligently successful (if so, you must tell us HOW, and also congratulations). But, life is all about balance and we can't punish our over-indulgent holiday season selves forever. So, you may be ready to think about some delicious treats again. If that's the case, then you'll definitely want to keep reading.
Imagine a velvety smooth chocolate with a slight chew, rolled into a bite sized ball and covered in flaked almonds. This is an original Brazilian brigadeiro; a traditional dessert treat modified, modernised and brought to our Australian shores by Sweet Stone founders – Barbara Cardoso and Ross Capsanis.
Sweet Stone was inspired by Ross after a trip to Brazil in 2014. Having sampled the local sweet throughout their holiday, Ross became enthralled by the delicious fudgy, chocolate ball and asked his lady love if she knew how to make them. Having grown up in the home of brigadeiro, she was well-versed in creating the traditional treat. During our chat together, it became clear that it was her partners love for the Brazil-based dessert that gave her "the idea to start selling the chocolate back in Sydney".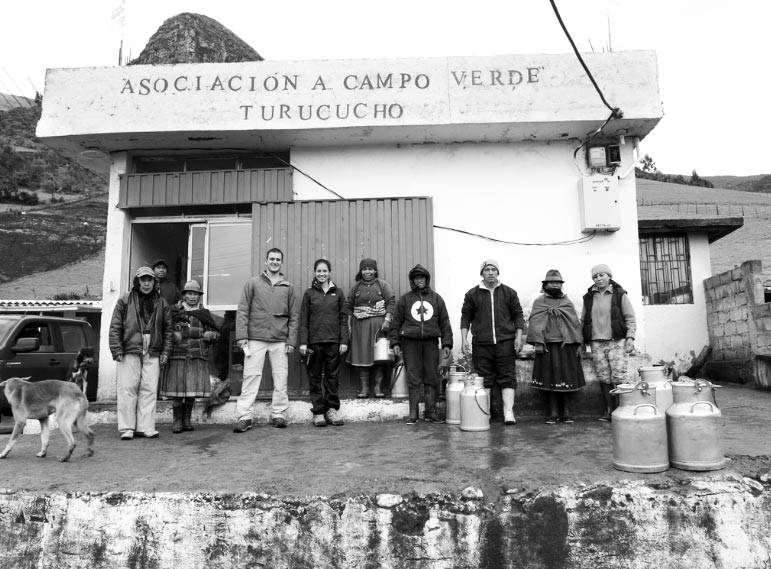 So, after testing the very well received product out on friends and family, it was time to upscale. The couple set up a stall at their local Manly market "to see other people's reaction" to the chocolates and much to their delight, they completely sold out! The success of their market stall could be interpreted as an almost lightbulb moment for Ross and Barbara – the moment that got them thinking, "we better look into this more."
With no hesitation, the duo hired a professional designer to work on their branding and website. They also enlisted the help of a photographer friend, to perfectly capture the six handmade brigadeiro Barbara had decided would be part of Sweet Stone's offerings. The husband and wife duo put a lot of time and effort into creating their brand and imagery, an arduous process that definitely proved to be worth the effort. Shortly after launching their website and social pages, they were contacted by Gourmet Traveler to be featured in their online magazine.
With some amazing PR and a bit of groundswell, the business was growing so rapidly that Ross was able to quit his job with Red Bull and work full-time for Sweet Stone. With their days now spent surrounded by chocolate, in their Manly home, filling order after order – they were officially up and running as a family business!
@sweetstone_

@sweetstone_
The success of Sweet Stone so far can really be attributed to Barbara's entrepreneurial approach to developing her product. Instead of simply replicating the existing recipe, Barbara tried and tested many different versions before settling on her deliciously unique formula. She identified certain elements from the original recipe that may not resonate with a more mature palette (as the chocolates were originally distributed as children's party treats), and modified them. Where the traditional brigadeiro is very sweet, Barbara sourced a supplier of sustainable Fair Trade-certified Belgian Callebaut and French Cacao Barry couverture chocolate to replace the sweeter powders used in most recipes. With this, she had created a really top-shelf artisan version of the humble Brazilian dessert.
After experimenting with these premium ingredients and many different takes on the delectable treat, Barbara crafted her six handmade options that she still works with today; and continues to build upon, adding more flavours to the mix as the business grows.
These days, Barbara works mostly from home (with her 2 year old boy by her side) and has staff working externally to help her run the operational side of the business. This way, she can keep a large portion of Sweet Stone separate from her personal life, while still allowing the flexibility to run the business from home and work on creative development. As with all family run businesses, they have their challenges and their rewards. Barbara cites "having the patience to handle problems when they come up" as one of her biggest challenges, but finds working with her partner a privilege, as she always has someone to "trust with absolutely everything."
@sweetstone_

@sweetstone_
Knowing each other's strengths has helped Barbara delegate different tasks to manage within the business and her most poignant piece of advice to fellow family business owners would be to "have patience with one another, and the motivation to keep going."
Are there things she would do differently? Only one – the Sweet Stone founders would have liked to open a pop-up store before officially launching online, but as Barbara says "there's still time" and they may look into it "after their second bubba is born."
All in all, Barbara and her partner's journey from a romantic holiday, to launching and owning their artisan chocolatorium has been a positively bonding experience for their family. Being able to "share the good and bad moments together and not deal with it all on your own" is one of their most treasured elements to owning the business.
So what's next for Sweet Stone? They've already branched out into cacao tea (which supposedly has amazing healing properties and can be used as a caffeine-free alternative to coffee), cacao nibs and toasted quinoa chocolate bars – all made with the best cacao, sourced from Ecuador or Peru. We don't see this family project slowing down anytime soon, and look forward to whatever 2020 brings! Also, we wouldn't mind some of that chocolate tea to go with our chocolate bars and chocolate brigadeiro. We'll be sure to update you on the chocolate, chocolate, chocolate combination via our socials, keep an eye out!