Travel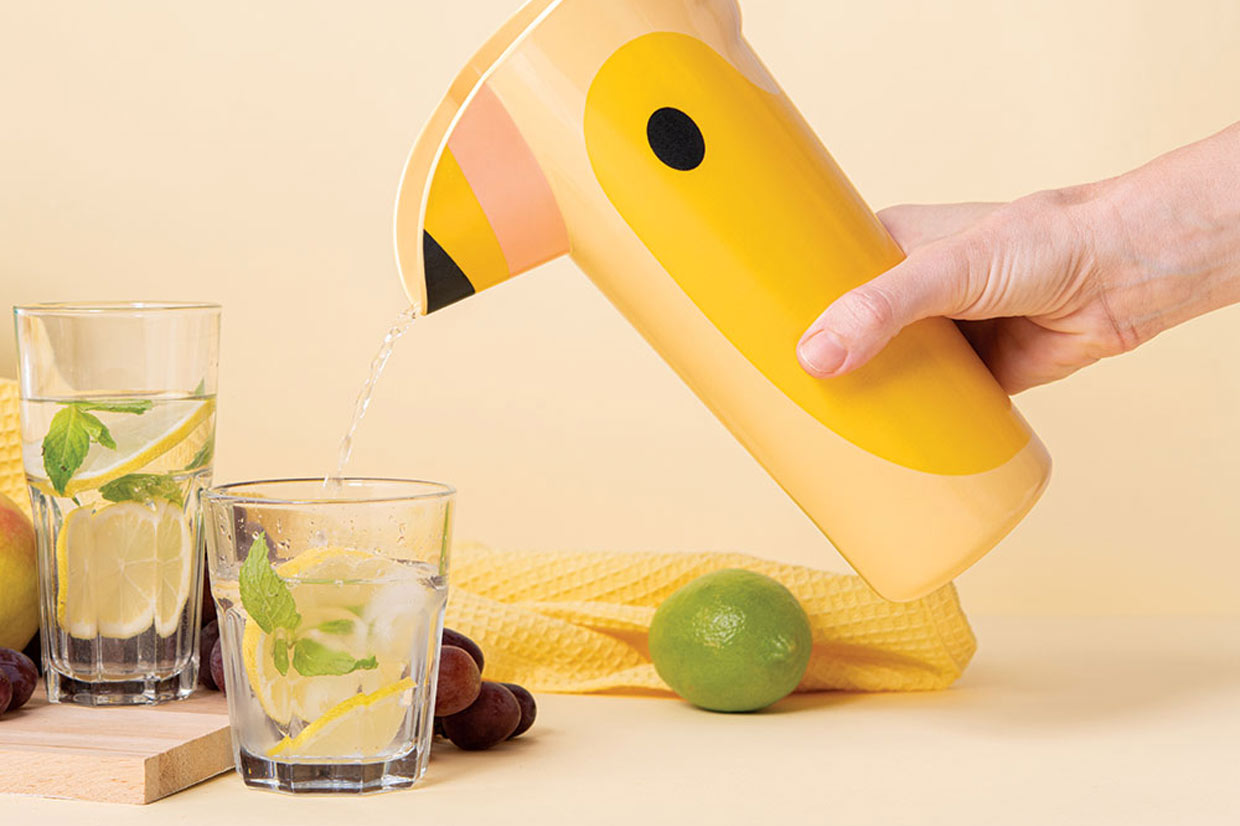 THE VIRTUAL CITY GUIDE – FAMILY BUSINESS STYLE – PART TWO
By now, most of us have settled into our isolation lifestyle; working from home and virtual catch ups seem almost natural. But as time continues, we are reaching for the internet in search of activities to stay entertained. With the success of last month's virtual city guide, we decided to highlight more family businesses thriving in the digital space and bringing their businesses to our living room, kitchen and garden.
This month we feature cooking demonstrations from chef Jamie Oliver and family, showcase shopping in fashion and quirky homewares, and learn how to whip up a cocktail with Husk Distillery. We invite you to get moving with Nike and try your hand at flower arranging with New York based Putnam & Putnam.
With so much to discover, and maybe a new hobby to learn along the way, let's delve into our Virtual City Guide.


EAT & SIP
Jamie Oliver
Visit website
Jamie Oliver is a UK based chef with a passion for creating healthy and simple meals for the whole family. His website shares recipes covering everything from lunches, desserts and modifying for specific diets. While his YouTube channel has tutorials on baking homemade bread, making fresh pasta, and has special guest appearances from his children helping him in the kitchen to show how easy the recipes are, and how cooking can be a fun activity for the whole family. With all this time on our hands, it seems the perfect opportunity to skip the shop bought pasta and taste the difference of making it from scratch.
Farmhouse On Boone
Visit website
Lisa Bass is a stay at home mum with the mentality of living simply, naturally and creatively. With four children, the USA based mum has a blog and YouTube channel providing advice on simple recipes, baking and fermented food tutorials the whole family will enjoy.
Lisa's talents however are not limited to the kitchen. If, like us, you have found yourself with some time for home improvements, she shares D.I.Y lifestyle tips on sewing and decluttering. With one of her bubs wrapped to her chest in most videos, this multi-tasking mum has great advice to those with new families or looking to hone their farmhouse cooking skills.
Haigh's Chocolates
Visit website
With a history spanning back to 1915, Haigh's is a chocolate brand synonymous with Australian families. If you are tempted to indulge your sweet tooth in some isolation baking, their recipes have easy, moderate and challenging options to choose from, meaning you can pick your mood from family-friendly chocolate cupcakes, to complex chocolate macaroons.
Haigh's cooking chocolate is specially made for baking and decorating due to its thickness, so for the best results we recommend using this.
Husk Distillers
Visit website
Set on 150 acres of farmland on the east coast of Australia you will find Husk Distillers, a first generation distillery that seeks to create rare and unusual spirits. Though their cellar door may be closed, they have taken their recipes online to help you create cocktails from the staple mojito, to the unique Spiced Old Fashioned.
Husk's point of difference is their feature product – Agricole rum – as they use freshly crushed cane sugar juice rather than the more common molasses. Only 3% of the world rum can be called Agricole and most comes from a few small islands in the French Caribbean. This Caribbean influence comes through in their cocktail recipes that feature fresh, fruity flavours and hints of spice for a twist on the classics. And if you are in the area, they have opened a drive through cellar door and produce store to ease the closure of their full distillery experience.
@jamieoliver

@huskdistillers
SHOP
Animi Causa
Visit website
Animi Causa is a home boutique like no other – blending art with useful gadgets to bring some fun to everyday appliances. Their website is an array of the weird and wonderful; from 'Bigfoot salad tongs' to penguin shaped egg cookers, and superman floating bookshelves, their offerings add some fun to the home and provide solutions to problems with a touch of artistic flair. Because who doesn't want to serve soup out of a swan shaped ladle?
With free shipping worldwide for orders over USD$100, it's time to jazz up your home with these funky homewares.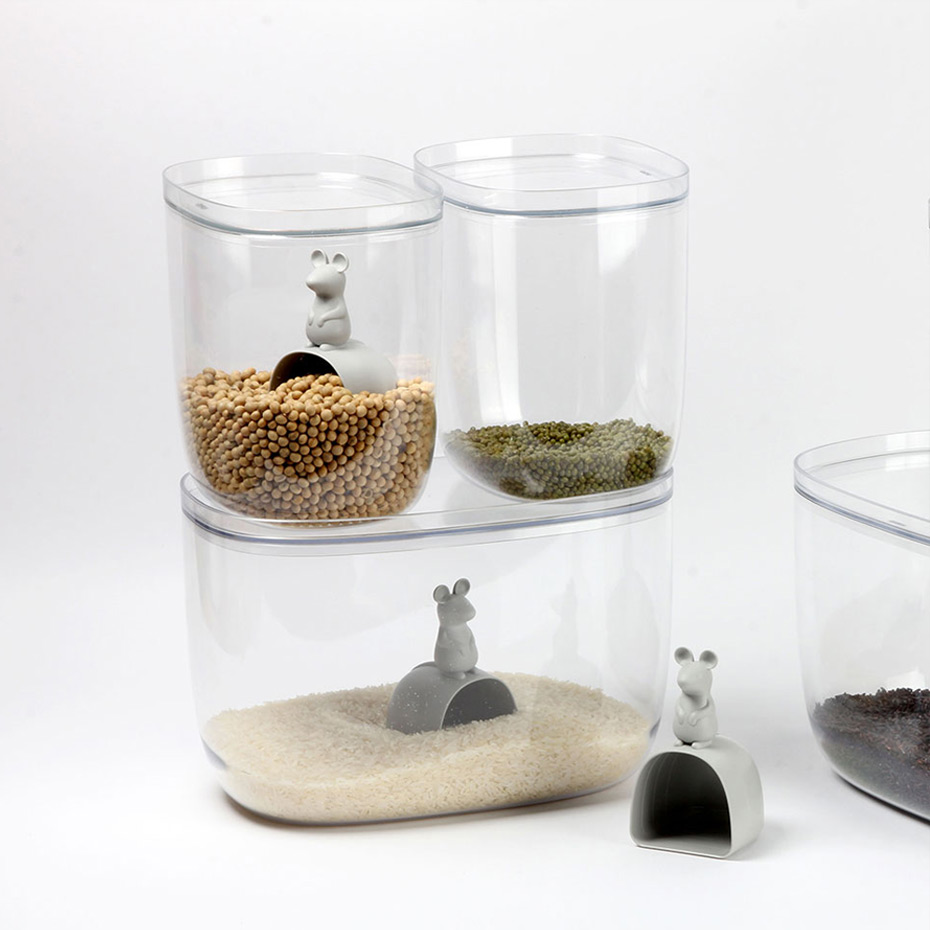 The Block Shop
Visit website
If Bigfoot shaped salad tongs are not your jam, then The Block Shop may be the homeware store you are looking for. This site has everything you can think of to fill the home. From bathroom to bedroom, kitchenware to pet supplies, they have it all.
Opening in 2012, cousins Emma Garland and Sarah Armstrong, sought inspiration from their time working on The Block (an interior design show) and wanted to create a place where shoppers could purchase items as seen on TV. One of our favourite items for managing COVID-19 is their 'Colour Me' wallpaper – perfect to keep the kids entertained over the weekend.
Barbour
Visit website
Barbour is a fifth generation clothing brand originating in South Shields, England. Inspired by the British countryside, their clothing "brings the qualities of wit, grit and glamour to its beautifully functional clothing" and includes a range of menswear, womenswear, childrenswear and even dog coats! Most famous for their wax jackets, the brand is based in 40 countries globally and a popular choice for those looking to combine durability with style in a country aesthetic.
Uashmama
Visit website
This family business creates reusable items made from washable paper for the home, garden and body. With dad, Marco, the creative mind in charge of design, creation and product innovation, to mum, Emanuela inspiring the brand creation with her motherhood and family values, and the four daughters Chiara, Giulia, Gemma and Gaia helping with design, manufacturing and administration, it is a case of all hands on deck to create their chic reusable paper bags and homewares from their base in Tuscany. They also have a range of beauty products made from extra virgin olive oil and in keeping with their Tuscan surroundings.
@theblockshop

@uashmama
EXPERIENCE
The Wooden Wick Co.
Visit website
The Wooden Wick's selection of DIY kits are a great way to spend an afternoon. From "The Date Night" to "The Delicious Dessert", there are plenty of options to suit your mood. Plus, the company has released hand sanitiser kits, perfectly on point for COVID-19. The kit contains everything you need to make a luxury candle, and also makes a great gift to a loved one currently in isolation.
The company prides themselves on their unique Wooden Wick crackle, powerful fragrance release and calming ambience, and emphasise the use of eco products and charitable work to create "inspiration and well-being for our employees, vendors and customers alike".
Putnam & Putnam
Visit website
Putnam & Putnam is the height of luxury floral design. New York's duo Michael Putnam and husband Darroch Putnam travel the world creating beautiful arrangements for the likes of Gwyneth Paltrow, Vogue and Harper's Bazaar, and are now bringing their masterclasses to you.
The Putnam Flower Channel is a home for all things flowers. Michael and Darroch lead video tutorials in crafting flower crowns and have gathered a listing of over five hundred popular flowers today used in arrangements. The app lets you browse flowers and vases and save to your own collections, then bring them together on screen for a 'virtual' bouquet. Plus, there is a community forum to post questions and receive answers from budding artists, and list your offerings to potential customers in your area. In the virtual world we currently live in, the boys have created a platform to link up, share ideas and get creative.
Nike Training Club
Visit app
Nike is a company that acted quickly to mitigate business loss during COVID-19 and support their followers. Their training app – Nike Training Club – is currently free to join, and features a range of workout sessions to "move, sweat, get stronger and thrive" from the comfort of your own home. The classes range from HIIT to yoga, so there is something for everyone, and also includes nutrition advice, workouts and expert tips to feel supported on your fitness journey when you can't make it to the gym.