Things We Love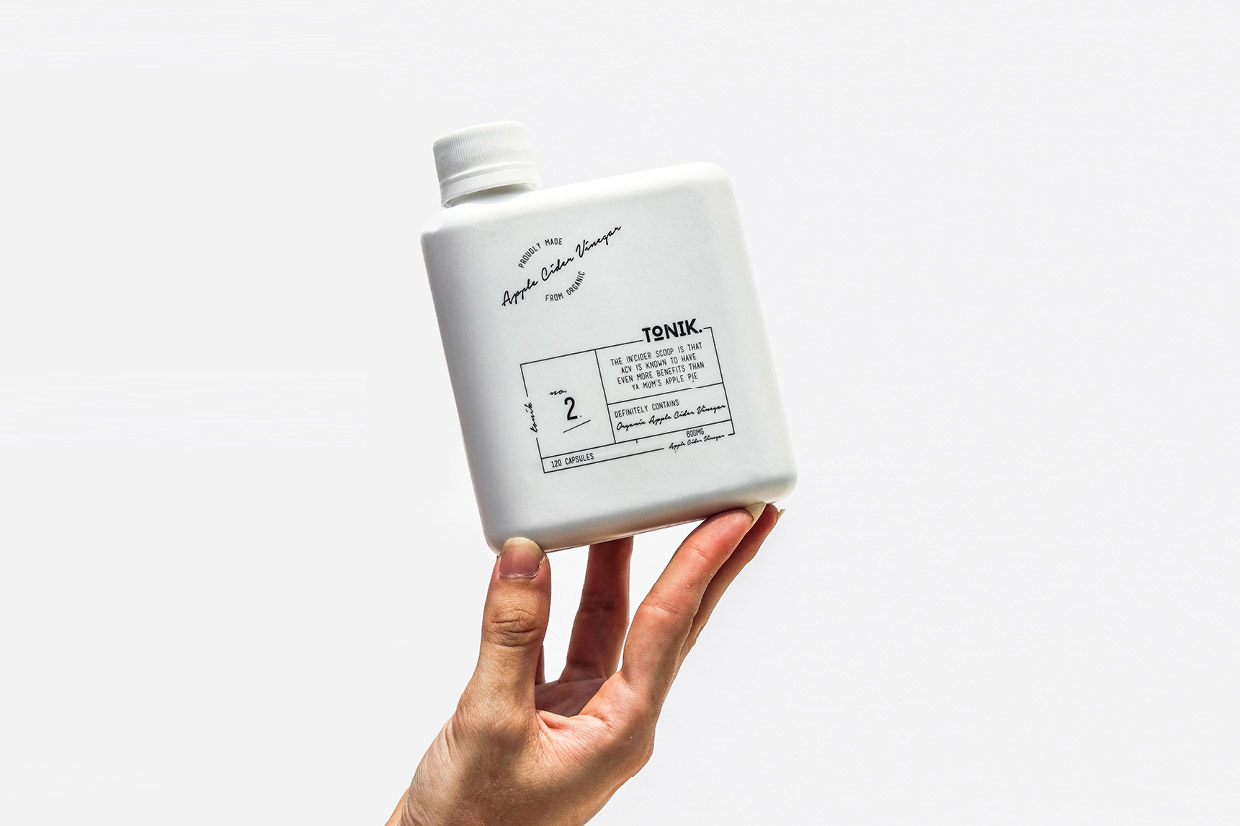 TONIK
Here at Brands of Kin we are very health conscious. We love researching healing benefits of natural products and rarely consider turning to artificial, chemical alternatives. So, when we came across the company Tonik, we were inspired by their simple use of five natural ingredients to make supplements that 'have loads of proven benefits that make you feel like a freakin' goddess on the daily'.
Co-founder, Pip Summerville, started the company with her dad, Glenn, when she was an aspiring professional rower, and – like most of us – struggled to balance a busy lifestyle and healthy eating habits. Glenn worked in community pharmacies for 40 years and introduced Pip to apple cider vinegar to help boost her overall wellbeing. From there, Pip's interest in natural supplements was born. After a vinegar leak in Pip's suitcase and a question mark over the practicality of carrying Apple Cider Vinegar bottles with her at all times, she had a moment of realisation, "There has to be a better way!" A meeting of minds between Pip and Glenn formed the creation of the first apple cider vinegar capsule. "I had the idea, Dad had the experience, qualification and brains to bring it all to fruition."
Glenn Summerville

Pip Summerville
The Tonik range has expanded to turmeric, coconut oil, hemp seed oil, and the trusty apple cider vinegar, all in easy to swallow capsules. They believe health doesn't have to be complicated and cut out the confusion, taking the 'less is more' approach so you know exactly what is going inside your body.
Like most businesses, it's not always been easy to find that balance between work and personal life."It's taken years for me to separate work and home life but it's all about self-control and discipline." Pip's refreshing approach to finding that balance aligns with the company's whole attitude to wellness, and great advice that she learned after years of juggling her career and home life. "Work is not the be all and end all of the world and that if you don't balance both you end up run down, exhausted, "over it" and mentally drained from thinking about work 24/7."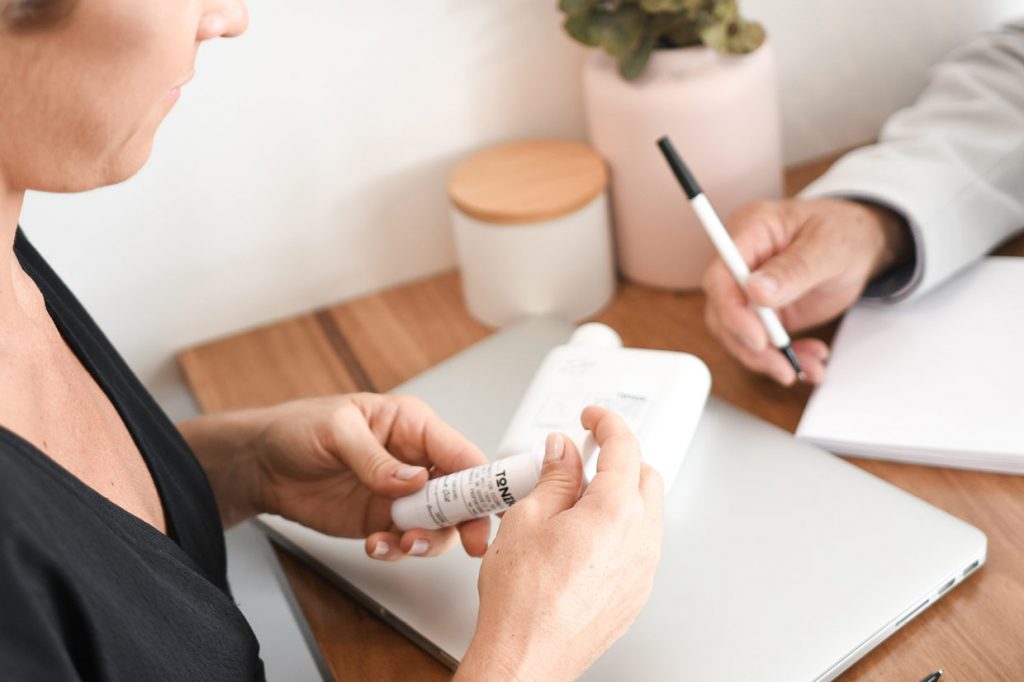 Luckily, Pip's mentor and father was always on hand to inspire her, "I am very lucky in that even though I work with my Dad his perception on living life is paramount to the success of the business and personal sanity. I always admired his ability to manage his pharmacies while we were growing up as kids but still have all the time in the world for us, be at all of our sports games, big events etc. If I can perfect a similar work/life balance I will be chuffed." Their strong bond means that they are able to have "very informal conversations" around the business and "have a good chuckle at both the good and the bad". It also comes with a level of trust and understanding that can be lost outside of family business. Pip and Glenn "trust each other are doing all they can to better the business and you never have to second guess their actions or intentions." Sounds like the kind of understanding we all aspire to have in our business!

Talking to Pip, you really get an understanding of her love and passion for having a healthy and happy life – and you can see how much of this is built into the business. Her advice to others starting out in family business sums that up perfectly: "My biggest advice would be that work is NOT the end of the world and always make time for family and friends outside of work. Life is too short to spend it working 24/7. Oh, and, just make sure you laugh and have fun along the way!" So, if you can find something you love, and turn that into work (as Pip and Glenn have done), then we imagine there's always time for laughter and fun with each and every day.