The Business of Family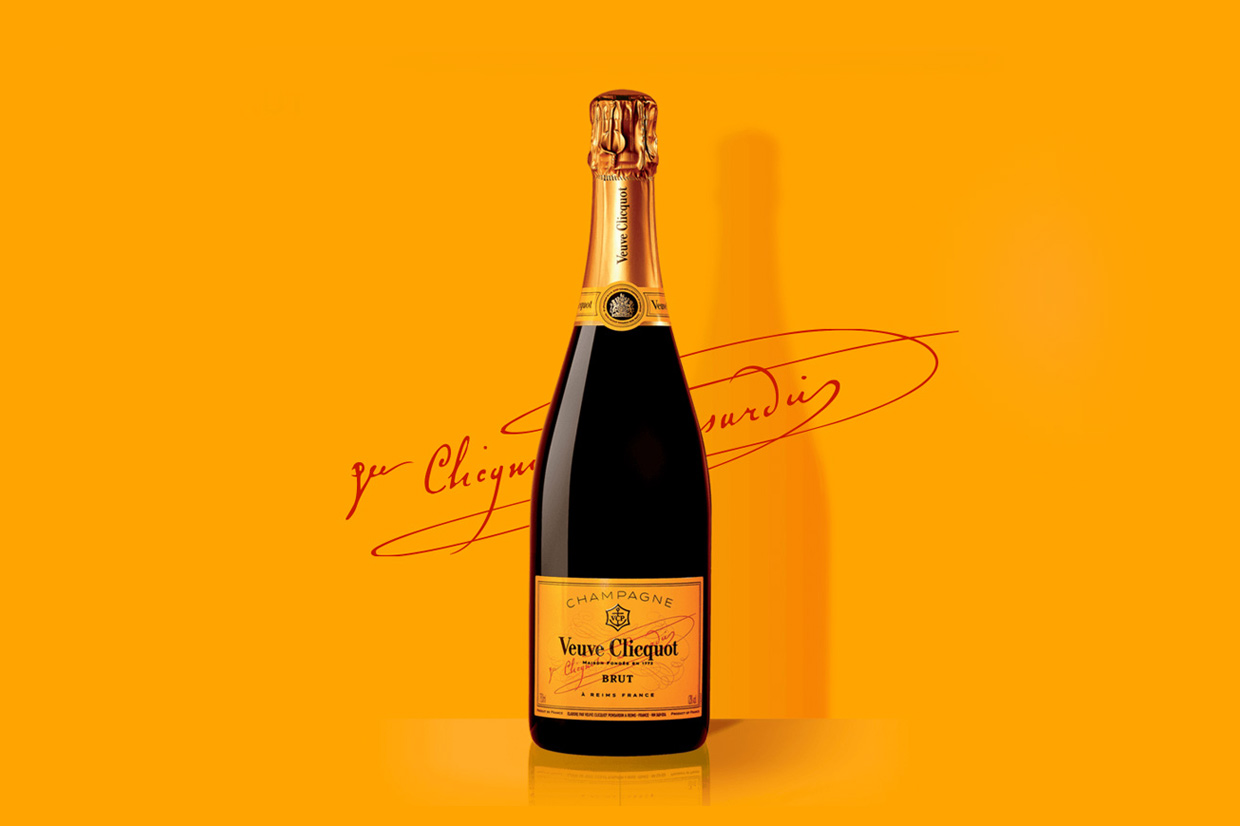 UNEXPECTED SUCCESSION: THE INCREDIBLE STORY OF 'VEUVE' CLICQUOT
Underneath the French town of Reims lies a sprawling network of underground tunnels, home to millions of bottles of champagne waiting patiently to mature. But these dark walls hold much more than just champagne. They hold hundreds of years of history, including the story of Veuve Clicquot, and the wife who – against all odds – transformed it into one of the world's most successful champagne brands.
Brands of Kin co-founder and CEO Jodie de Vries remembers Reims – or should we say Champagne – fondly: "I've always been a lover of champagne. Well not always, but born to a french mother I did seem to start quite young. Champagne was a staple at all kinds of family events and celebrations growing up. I even remember hearing my grandmother's story of how having survived a terrible child birth experience (only just), the hospital in France gave her champagne as part of her recovery."
Now, Jodie's point here is not the medicinal properties of champagne, but that growing up in France often means that champagne is an intrinsic part of life.
"No celebration went by without a spot of Veuve Clicquot," she continues. "So naturally when I was road tripping across France, the Champagne region was one of the first places I headed to. But, arriving in Reims – where many of the Champagne houses are located – I quickly realised this was not what I'd imagined. In my mind I had pictured a french-style Hunter Valley, and that Veuve Clicquot would be a building on picturesque acreage containing vineyards. But there wasn't a single vineyard in sight."
So, what exactly is Reims like? And what's the relation to family business?
In some ways, Reims is like any other historic French town. But what makes it truly unique is the underground caves and tunnels that lay unassumingly beneath your feet. Over 200km of these caves snake their way underneath the cobbled pavements and grand buildings above.
These tunnels date back to the middle ages, but for the past few hundred years have been where millions of bottles of champagne have been produced and stored, patiently maturing before they are sent around the world.
The tunnels provide the perfect environment for the creation of France's now-iconic beverage (note: take a jacket when you visit) and were first discovered for this use by the champagne house Ruinart.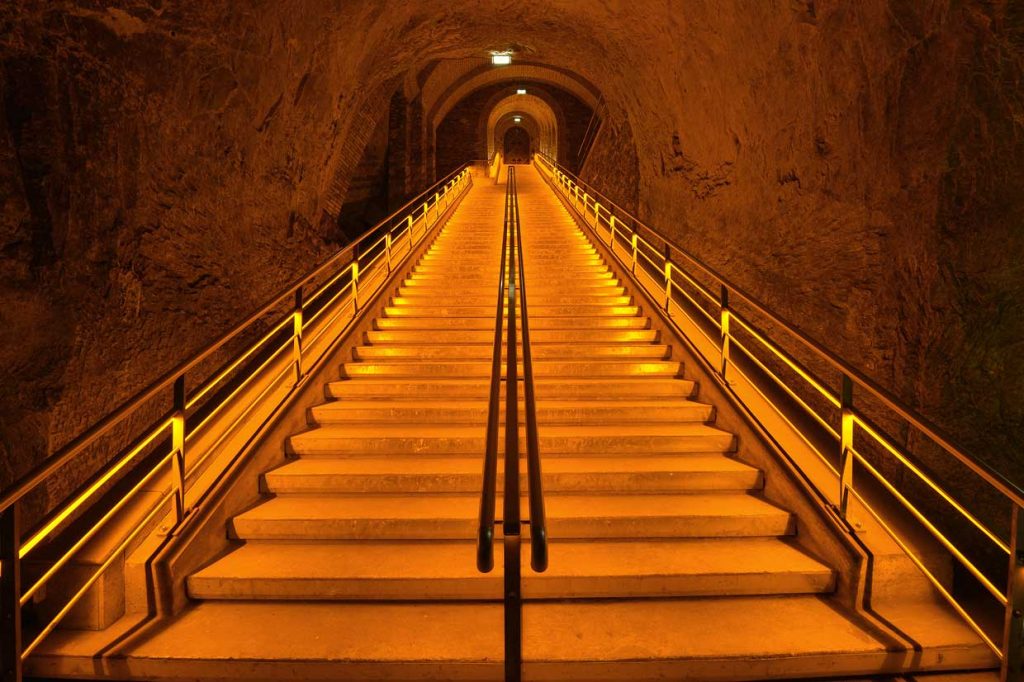 VEUVE CLICQUOT'S FAMILY HISTORY
The town of Reims is also home to Veuve Clicquot, although the company hasn't always been known by this name. Dating back to 1772, the champagne house was founded by Phillippe Clicquot-Muiron and was originally called 'Clicquot-Muiron et Fils' (Clicquot-Muiron and Son) and produced wool, textiles, and wine.
In 1798, during the French Revolution, François Clicquot (Philippe's son) married a young woman named Barbe Ponsardin in a secret ceremony in one of the underground cellars. Barbe Ponsardin was wealthy in her own right, with a well-connected family. In fact, shortly after the wedding her father went on to become the Major of Reims.
Soon after the marriage, Philippe became a partner in his father's business. Despite it being frowned upon for women to be involved in business, Barbe began working in the business including attending business meetings. With François and Barbe's discerning eye, the company soon moved into sparkling wine production and began to flourish.
IN THE HANDS OF A WIDOW
Sadly, success was to be short lived and as the Napoleonic wars began the business went into decline. Trying to weather the storm, another disaster struck. At the age of 30, François contracted typhoid and died, leaving 27-year-old Barbe a widow ('veuve' in French).
François's father Philippe soon looked to liquidate the family business when Barbe proposed a solution that was as bold and daring as the woman herself. She would take on the family business single handedly.
"Barbe-Nicole approached her father-in-law to say, 'I'd like to risk my inheritance, I'd like you to invest the equivalent of an extra million dollars in me running this wine business.' And he said yes," explains Tilar Mazzeo, author of The Widow Clicquot to The Smithsonian Mag. "It's surprising that he would let a woman who has no business training take this on, and what it speaks to is that Philippe Clicquot was no fool. He understood how very keenly intelligent his daughter-in-law was."
But it wasn't as simple as it seemed. At that time, women were denied political and civil rights and couldn't do anything without their father or husband's approval. That included running a business. Widows, however, were the exception to the rule.
Philippe agreed on the basis that she would undertake an apprenticeship to ensure she had the skills and knowledge needed before he handed over the reins. It was through this that she became not only one of the first woman to run an international company, but the world's first ever female champagne producer.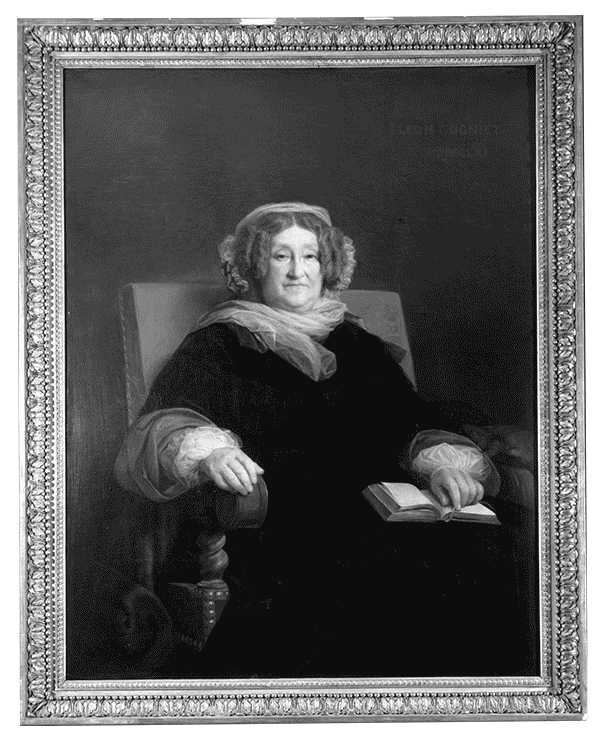 REVOLUTIONISING AN INDUSTRY
An astute business woman, Barbe changed the focus of the company to just champagne, and on this journey ended up revolutionising the industry entirely.
Prior to Barbe, champagne had always contained a sediment. However, she invented a technique to remove it, leaving a crystal-clear liquid.
It became known as the 'riddling table' process. Once matured, the champagne bottles would be stacked in wooden racks upside down and turned regularly in small increments for the sediment to settle in the neck. After which it could be removed. To this day, the riddling table process is still used and a good 'remueur' (bottle turner) can turn up to 40,000 bottles a day.
"The invention of riddling allowed the mass-production of an artisanal and luxury product, not just the tiny quantities that they were dealing with before," Mazzeo told the Smithsonian Mag. "Barbe began exporting wine around the world in large quantities and is known as being one of the great businesswomen of her century."
Barbe also invented the first vintage champagne in 1810 and then in 1818, the first known blended rosé champagne – a process that is also still used today.


BECOMING FAMOUS OVERNIGHT
But one of her boldest moves came just as the war was finishing. With naval blocks still in place, she smuggled a boat full of champagne through to Russia with the shipment selling out almost instantly. The ambitious move made the Veuve Clicquot name famous overnight.
From here, the business went from strength to strength, establishing champagne as a preferred drink of high society and an essential ingredient for celebrations in European courts.
Madame Clicquot was an incredible business woman, who steered the company through very difficult times to great success. She was called by her peers 'la grande dame de la Champagne' and at the time of her death in 1866, at the age of 89, sales of Veuve Clicquot were at 750,000 bottles per year. The brand now produces 19 million bottles of champagne per year.
There are so many incredibly rich family business histories across the world, but this one makes champagne taste even better than before.