Lifestyle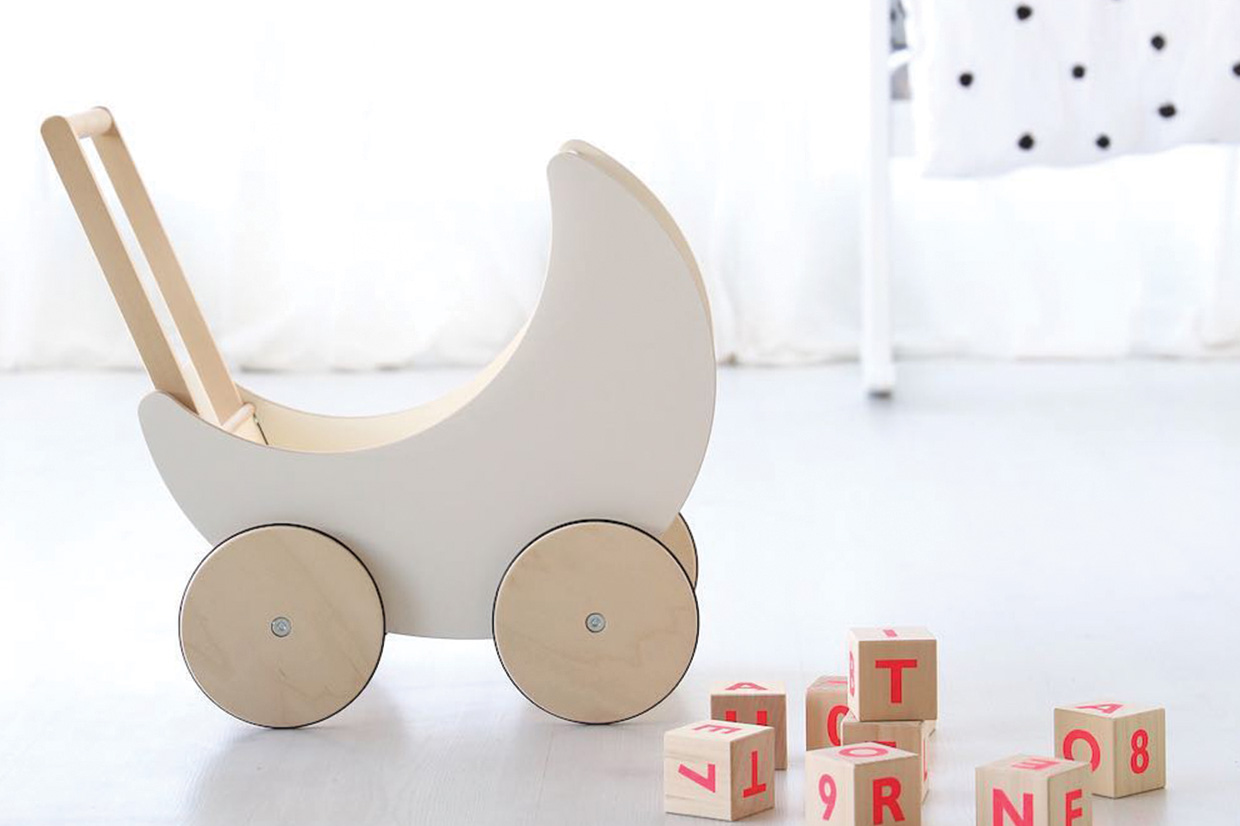 TINY TOTS IN COSY COTS – FASHION AND FUN FOR LITTLE ONES
As we're sure a few of you will relate to, when our new additions come along, it doesn't take long for the house to stop resembling an adult-only oasis and instead descend into a chaos of toys, nappies and baby grows (cue the laughter of relatability). Whilst we can't help on the nappy changing front, we do have some solutions to the rest.
Last month we wrote about Rommer Co; a brand that takes baby bibs from Barbie and Spiderman, to pastel shades. And it got us thinking… what other family businesses are out there styling up our kids and home.


WITH LOVE FOR KIDS
I think we can all agree 60s fashion is back. Whilst we haven't plucked up the courage to revive our flares just yet, we're ALL IN for living vicariously through our toddlers' wardrobes. With Love For Kids take hippy-chic to the next level with their floral prints, chord dungarees and flower sunnies. Their cosy knitted jumpers and bobble hats are also a must for the colder months.
A business journey that started in a living room 12 years ago, one mother looked at her daughter, Isabella, for inspiration, "creating and sourcing unique items that use amazing fabrics and embellishments." The clothes combine retro style and comfort; the kids just look so happy playing in them!
@with_love_for_kids_

@with_love_for_kids_

@with_love_for_kids_
TIKITOT SHOES
No outfit is complete without a pair of shoes. For us, it's got to be Tikitot.
These guys "offer unisex baby, first walker and toddler/kids shoes of the very best quality that are versatile, comfortable and bang on trend!!" Their range is made to be gender-neutral – think earthy tones and muted pinks – and are built to last. In theory, this means they make a great hand-me-down when a new sibling comes along… but when they're this cute, we know that won't stop us shopping for more.
Based in Geelong, Australia, Tash "found it increasingly difficult to find shoes that reflected her outgoing personality. [Tash] could find fun and stylish shoes for walking tots, but they were not available for those yet to take their first steps." Tikitot was born!
So when those tiny toes are ready to slip on their first pair of shoes your bub's in safe hands.
@tikitokshoes

@tikitokshoes
POPPY'S LITTLE TREASURES
Poppy's Little Treasures is a furniture and toy store stocking all things rattan. Launched as a market stall in 2014, Naomi & Tenille (sisters-in-law and mothers to 9 tiny humans) now have a store and online community where they "create unique and timeless pieces from natural materials". From pencil and paper sketching to creation, the girls make sure each piece is handcrafted to "withstand the test of time for generations to come". The pieces are works of art, with intricate details showing true craftsmanship.
@poppyslittletreasures

@poppyslittletreasures
DAISIES & DINOSAURS
Now we've got the kids outfit and bedroom sorted, we welcome Daisies & Dinosaurs to help us with… everything else. Based in the UK, they run an award-winning emporium for storage solutions, mealtime, nurseries and toys, all inspired by Daisy (the daughter) and her love for dinosaurs. The idea is for an online store to buy "a variety of products from the comfort of your own home and also fit into your own style".
Not only is Daisies & Dinosaurs family owned, it's an umbrella stockist for products made by fellow mums; a wonderful example of women supporting women in business. Check out their Instagram to see how the pieces go together. They've got interior inspo from rainbows to dinosaurs, jungles to starry nights.
@daisies_and_dinosaurs_decor

@daisies_and_dinosaurs_decor

@daisies_and_dinosaurs_decor
THE COOL KIDS
We hope that's given you some inspiration for your next shopping trip. Say goodbye to the garish crèche that has taken over your home and hello to all the fun, with none of the compromise on style.
Learn more about With Love For Kids, Tikitot Shoes, Poppy's Little Treasures and Daisies & Dinosaurs.